The 20th Ningbo Stationery Fair will open next week, and overseas buyers will return in large numbers.
The 20th CNISE, the largest stationery exhibition in China, will open next week with a record number of manufacturers and brand merchants. Overseas buyers, who have been absent since the outbreak of the pandemic in 2020, are expected to return in large numbers, adding to the highly anticipated and globally largest trade fair for the stationery industry – the 20th China International Stationery & Gifts Expo.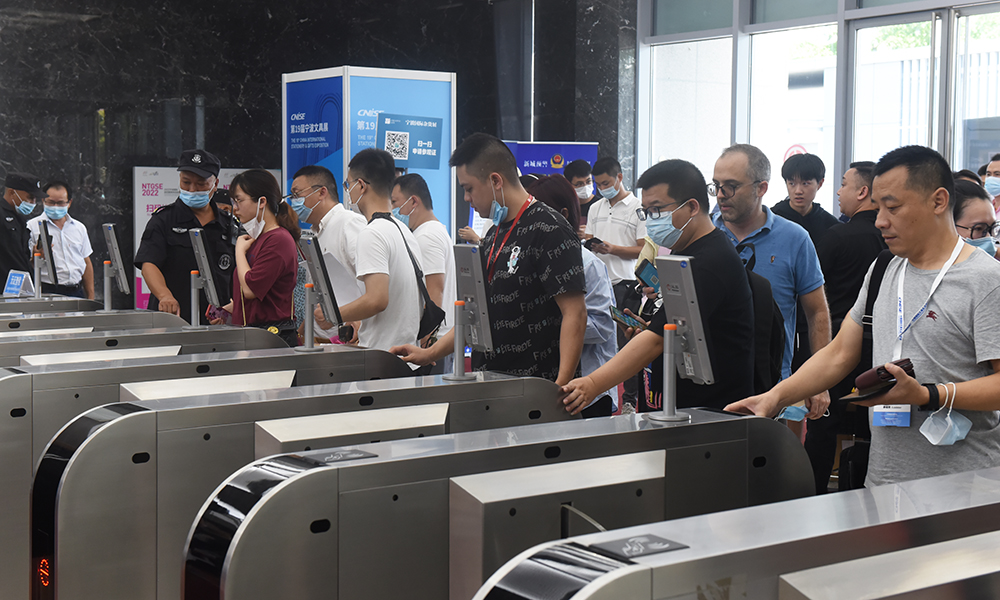 According to Mr. Lim Cow Hoe, president of Malaysia Stationery Import and Export Association, the fair is very suitable for procurement, and he will personally lead 31 Malaysian stationery importers to participate in the event from March 22nd to 24th. The fair has attracted a total of 1,482 exhibitors, occupying a full-house exhibition area of 51,700 square meters, setting a new historical high.
As of press time, over 18,600 pre-registered buyers have been recorded, including more than 400 overseas buyers from 34 countries and regions, such as Malaysia, India, USA, Japan, South Korea, Hong Kong China, Taiwan China, Russia, Yemen, UK, Australia, Philippines, Italy, among others.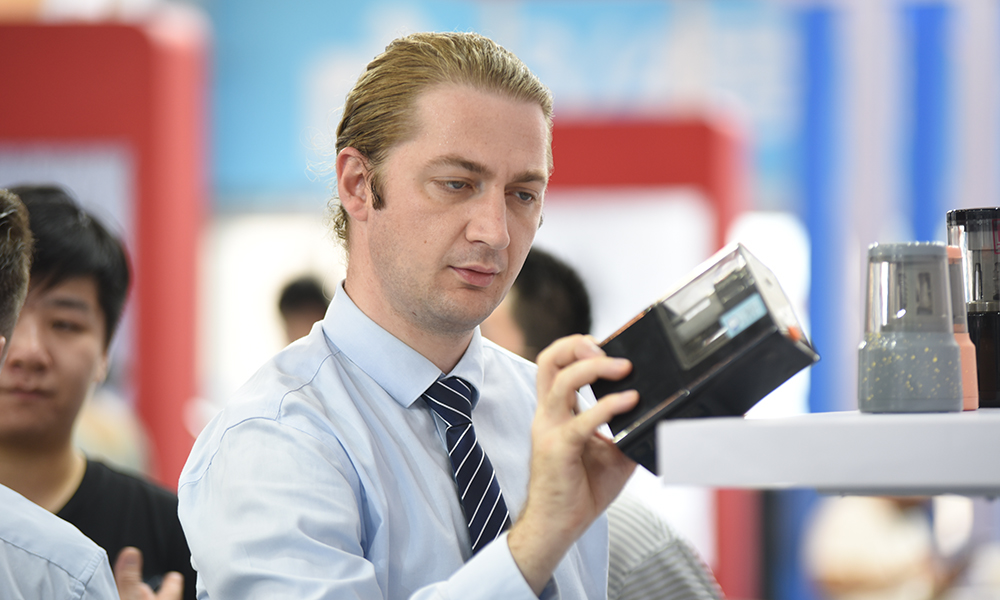 Time of Peace and Calm,Expecting for Vicennial Gathering, and the epidemic has dissipated. CNISE is returning in March, the golden season for purchasing summer school products. For over 20 years, CNISE has been an indispensable platform for manufacturers, brand merchants, agents, importers, exporters, and channel buyers in the stationery industry. Going to Ningbo in March has become a global work habit for stationers.
In March, various channels of domestic and foreign student supplies at home and abroad have the best time to purchase summer school products. The Malaysia Stationery Importers & Exporters Association and India Writing Instruments Manufacturers Organization have organized procurement groups to attend the exhibition. More than 200 European, American, Middle Eastern, Japanese, and Korean stationery buyers, including global industry giants such as STAPLES/OFFICEDEPOT, have completed registration.
Domestic exporters have always been the main buyers of CNISE. Foreign trade companies from Ningbo, Shanghai, Yiwu, Hefei, Shenzhen, Guangzhou, and other cities will send a large number of purchasers to the stationery fair site. Well-known foreign trade enterprises such as Meibo, Zhaosheng, Yahou, Kaiyue, Yangpusheng, Herun, and Haoya have registered 4,918 foreign trade purchasers.
Mainstream stationery markets across the country will continue to organize procurement groups to participate in the exhibition, including Yiwu, Shanghai, Hangzhou, Beijing, Linyi, Guangzhou, Shaanxi, Inner Mongolia, Shijiazhuang, and other provinces and autonomous regions. The number of group members exceeds previous sessions.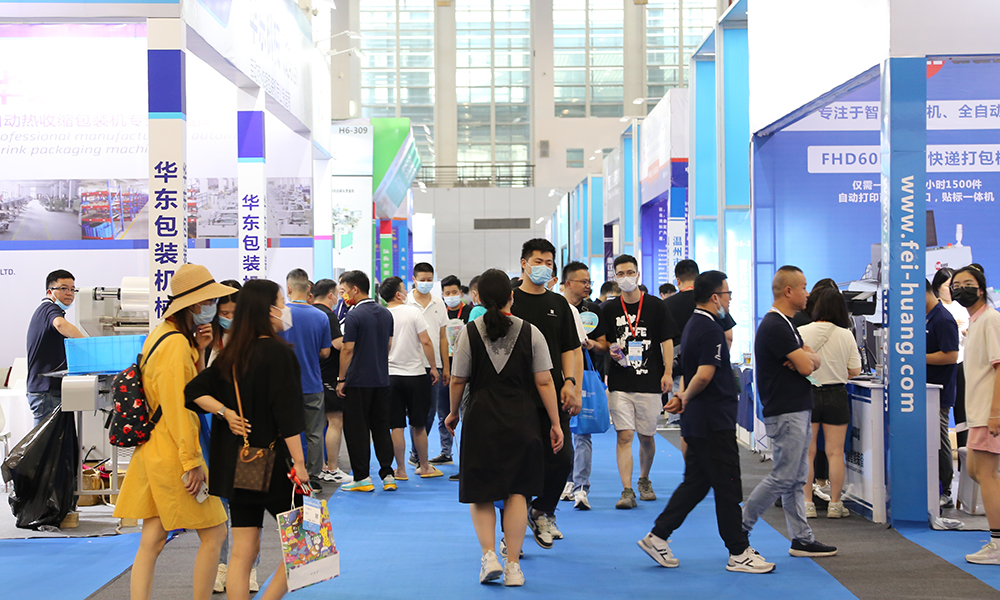 E-commerce and cross-border e-commerce sellers have become one of the main customers of stationery suppliers. In this exhibition, 215 enterprises and 697 e-commerce and cross-border e-commerce personnel from Ningbo Chuangyuan, Hangzhou Maihe, and other companies have registered.
As of press time, more than 18,600 pre-registered buyers are from Zhejiang, Shanghai, Guangdong, Jiangsu, Shandong, Anhui, Hunan, Hebei, Fujian, Jiangxi, Beijing, Tianjin, Henan, Sichuan, Hubei, Liaoning, and other 30 provinces and autonomous regions. The buyer enthusiasm is unabated, and the final admission of buyers is expected to exceed 30,000 people.
Twenty years of collaboration with over 20 industry organizations and 1482 exhibitors have joined forces, benefiting from strong support from over 20 domestic and foreign industry organizations, production bases, and active participation by thousands of industry manufacturers and tens of thousands of domestic and foreign purchasers. Relying on Ningbo's industrial cluster and foreign trade advantages, the CNISE has gradually developed into a globally renowned brand exhibition in the stationery industry since its first held in 2004.
This exhibition recorded 1482 exhibitors, a new historical high, and is expected to continue to lead the global stationery exhibition this year. Exhibitors from 16 provinces, municipalities, and autonomous regions and Hong Kong Special Administrative Region participated in the exhibition, including Ningbo Ninghai (office supplies), Ningbo Cixi (writing tools), Hangzhou Tonglu (pen making), Wenzhou (pen making), Cangnan (paper products), Yiwu (stationery gifts), Wuyi (two needles and two nails), Lishui Qingyuan (pencil), Shantou (stationery, educational toys), Quanzhou (bags and storage), Jiangxi Jinxian (pen making), and so on. Many industry leaders, such as Beifa, Comix, Xubis Zhuang, Changlong, Changjiang Paper Industry, Jinwan Nian, Blueprint, Tuqiang, Hongxing, Wentai, Jiuling, Delijia, Xiongying, Guocai, and EAGLE (Hong Kong China), participated in the exhibition. All exhibits reached hundreds of thousands of pieces. The special installation area accounted for 63%, showing the importance of exhibitors to CNISE2023.
CNISE2023 covers the entire industry chain of the industry, from traditional stationery to office life, cultural and creative products, puzzle DIY, raw materials, accessories, automatic processing equipment, printing and packaging, inspection and testing, cross-border e-commerce, foreign trade services, global brand suppliers, OEM/ODM manufacturers, and domestic trade suppliers. The exhibits cover four major application fields of office, study, art, and life and include writing tools, office supplies, paper books, art painting materials, student and teaching supplies, office life, equipment and accessories, cultural creation and authorization, puzzle and DIY, gift miscellaneous goods, and ten other sections. The exhibition offers solutions for both domestic and foreign trade and industrial demand through foreign trade procurement, domestic trade ordering, manufacturing upgrading, and technology improvement.
CNISE2023 features 1482 new and old exhibitors showcasing new products, tens of thousands of new designs, new ideas, new functions, and new materials on display, including many popular creative stationery products. Beifa Group, KUKI Keqi Home, Zhejiang Qihao Stationery Supplies Co., Ltd., Tianhong Stationery, Qingdao Changlong Stationery, and other exhibitors launched their latest products at the exhibition. CNISE2023 has become a trend indicator for the stationery industry.
During the same period of the exhibition, the China Cultural Educational Sports Goods Association held the "China Cultural Educational Office Supplies Industry Development Summit Forum." Many industry leaders, backbone enterprises, experts, scholars, and people from inside and outside the industry participated in the forum, focusing on high-quality development, nurturing and stimulating development potential, gathering wisdom from inside and outside the industry, and exploring development roads under the situation. Office and student field two giants, Deli Group and M&G Stationery, also shared relevant experience in sustainable development, enterprise technology innovation, and becoming bigger and stronger. The heavyweight forum further enhances the influence of CNISE in the industry.
Ningbo March cherry blossoms full street peach blossoms full mountain fragrant overflowing The 20th CNISE about open we look forward meeting global stationers Ningbo together !